Pictured above – Joe's American Bar & Grill on Newbury Street – epitomizes how amazing it feels to Bostonian's to FINALLY sit outside for some great food and drink. For more than 30 years, Joe's American Bar & Grill has stayed true to its roots. From their kitchen to your table, each dish they serve is New England inspired, made from scratch, and always tailored to your taste. And when you're eating Joe's amazing far outside … well, all is right with the world! Boston, it's time to get outside.
Warm weather is something that everyone gets excited about, so grab your friends and family and join these restaurants as they open up their patios for al fresco dining. With the warm weather approaching quickly, get excited to get outside and enjoy some delicious food throughout the Boston area.
Alibi Bar & Lounge located in the Boston's famous Liberty Hotel kicked off patio season this Saturday. Their patio is set in the old "drunk tank" of what was the Charles Street Jail back in the 1850's. This hot spot is a perfect place for cocktails and late-night snacking, with a robust beverage program and complimentary food offerings. Their drink names are clever and go along with the jail themed bar, 'Crime of Passion' 'Murder She Wrote' or the 'Spicy Inmate' are a few examples of their featured cocktails. The alibi is open from 5 P.M. to 2 A.M. seven days a week, to make a reservation visit the Alibi website. For more information contact (857) 241-1144.
Head over to Harvest in Harvard Square, where you can enjoy year-round outdoor dining on their enclosed courtyard equipped with a partial roof and fireplace. Grab a group of friends and chill out on their lounge furniture available for parties of six. Looking for a date night idea? Traditional tables are available for smaller parties on their gorgeous patio where you can enjoy a glass of wine chosen from their extensive beverage menu. Or you can enjoy some mimosas with crispy chicken and waffles at brunch on Saturday's and Sunday's from 11-3. Reservations are recommended, outdoor seating is not guaranteed but can be requested. Book yours now with this link or call (617) 868-2255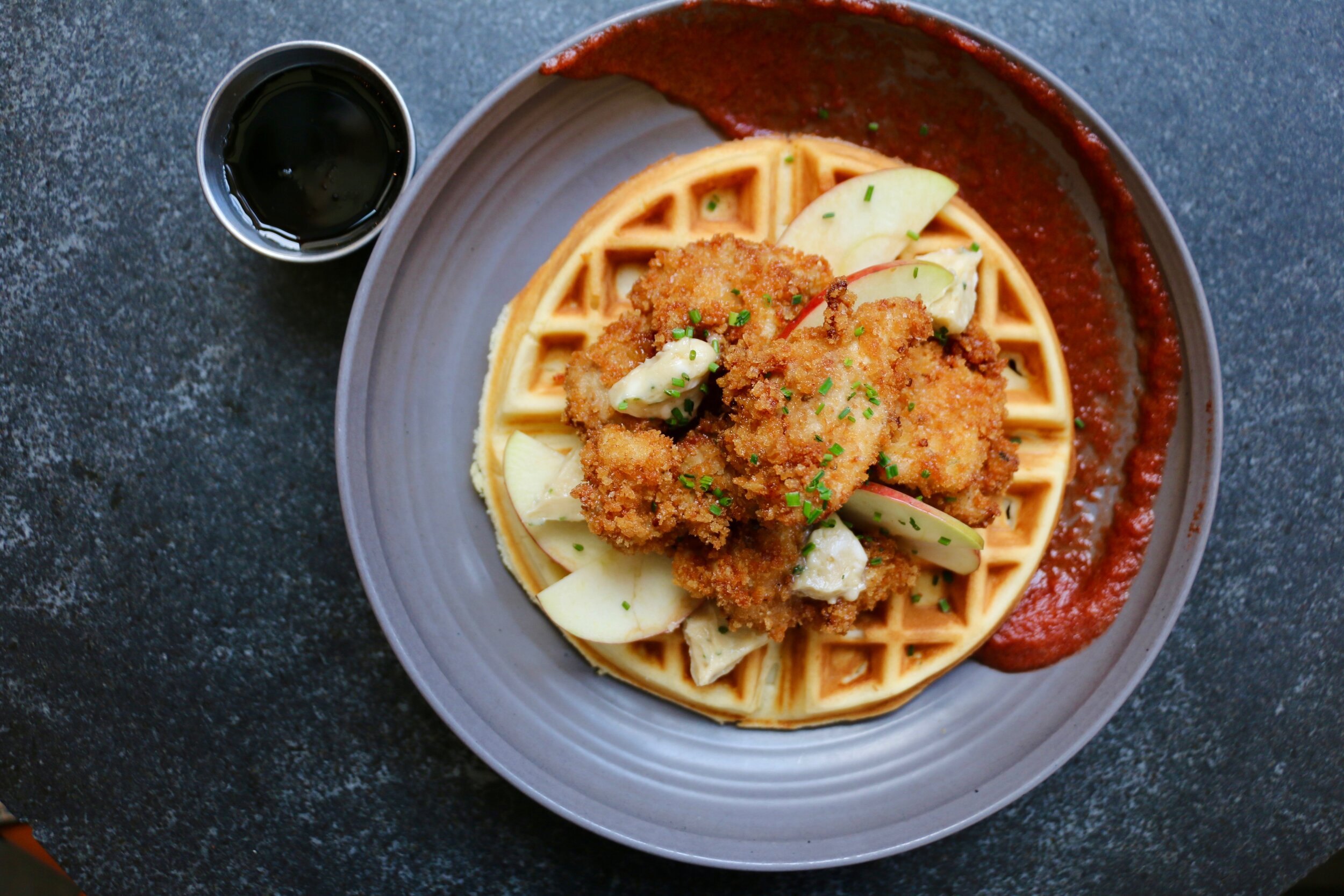 The rooftop at The Lexington located at Cambridge Crossing is a perfect place to grab a drink after work and relax outside on their rooftop in the nice weather with a view of the common. Try out the delicious neighborhood-style dishes with a signature touch from Chef Will Gilson. Farm to table is something he is passionate about, which means you know that you will be getting fresh food no matter what you order. Whether it's a snack, appetizer, sandwich, or an entree you can expect greatness. The kitchen is open from 4-9 P.M. and the bar is open from 4-10 P.M. Seating at the bar is first-come, first-serve.
Woods Hill Pier 4 in the Seaport District is offering a fun experience on their waterfront patio. Heated igloos are available for parties with a maximum of six people! You get an isolated private environment with a panoramic view of the Boston skyline. With a set food and beverage minimum, guests can choose from either an a la carte regular menu items or a special prix fixe seasonal menu from Chef Charlie Foster. Offering farm to table cuisine, creative cocktails, and curated wines this experience is going to be a fantastic memory for all. For more information about the igloos check it out on Woods Hill Pier 4's website. Al fresco tables will also be available to those looking to enjoy seasonal cocktails on the waterfront in this gorgeous weather coming our way. They also offer brunch on Saturday and Sunday, and are open Tuesday through Sunday starting at 5 P.M.
Looking to dine in the North End? Trattoria il Panino offers a fully covered patio with al fresco dining year round, including heat lamps and a roof so you can enjoy your dining experience no matter the weather. They are celebrating more than 30 years in business and is one of the most popular dining destinations in the North End! Check out this section of their website where they include photos of some of their favorite celebrities who have dined with them! Their homemade pasta is to die for, gnocchi sorrentino or if you are in the mood for some seafood try their linguine and clam sauce. Serving lunch and dinner daily from 11 A.M. until 11 P.M. and late night until 2 A.M on Friday and Saturday's.
Just down the street is Mare Oyster Bar which overlooks the Boston skyline and Greenway. The patio is open year round and offers traditional as well as lounge seating, with firepits and heat lamps to stay warm if you're dining at night. Their seafood centric menu includes everything from raw bar to pasta dishes or burgers and lobster rolls. Their famous espresso martini is one you have to try! To check out what else they have to offer on their beer, wine, and cordial menu, it can be found here. To create a reservation or to view their food menu check out their website. Open seven days a week from 4 to 11 P.M.