If you took a poll of Red Sox fans and asked "who's breakout Spring Training performance are you most excited about?", 90 percent of the answers would include one of the "Travii" — Travis Shaw or Sam Travis. But as Yoda said to Luke Skywalker on his deathbed in Dagobah, "There is another".
Joe Kelly's talent has been undeniable, to the point that "Joe Kelly's got great stuff" might as well be a meme of it's own.
But aside from an impressive eight game stretch at the end of last season, Kelly's "stuff" hasn't translated to consistently good pitching.
Kelly was so bad at the beginning of last season that he was sent down to Pawtucket leaving some wondering whether he was better coming out of the bullpen than as a starter.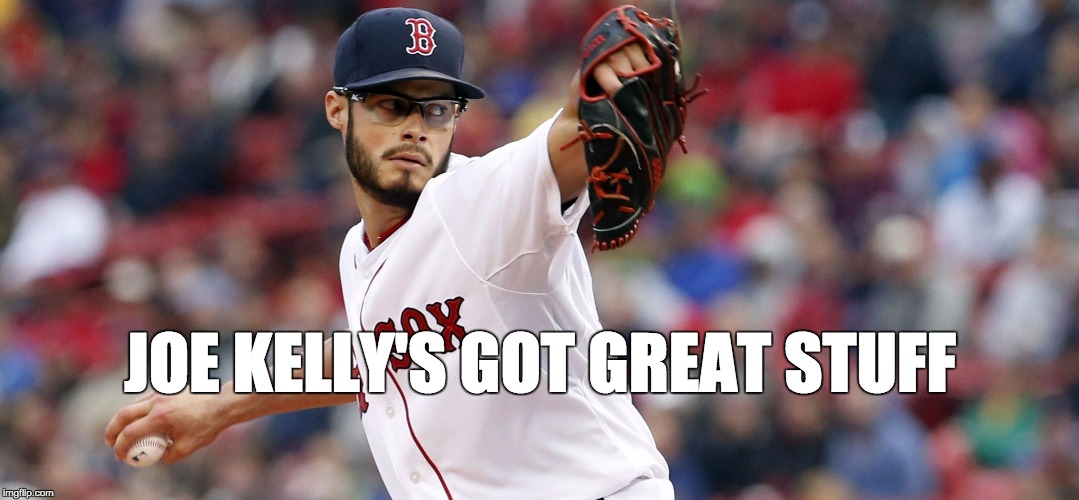 The Red Sox rotation heading into the 2016 season is clearly better at the top, anchored by the acquisition of David Price who, unlike Joe Kelly last year despite his predictions, should figure in the 2016 Cy Young race. But questions surround starters two through five in the rotation.
Can Clay Buchholz stay healthy and consistent? What happened to Rick Porcello? Will Eduardo Rodriguez progress or suffer a sophomore slump? And, will Joe Kelly's great stuff finally translate into great results?
So far, this spring hasn't answered a whole lot of those questions. That is with the exception of Joe Kelly and his "great stuff". While the Travii have taken most of the positive attention in Fort Myers, Joe Kelly's breakout spring may be the most important development to come out of Jet Blue Park. In 20 innings of work over five spring starts, Joe Kelly is 3-0 with a 1.35 ERA, allowing 24 baserunners and striking out 18 batters.
It would be naive to expect those numbers to translate straight into the regular season without some regression. But it's totally fair to once again raise expectations for the impact Joe Kelly could have on the Red Sox starting rotation.
Amid all the questions, Kelly moving from a back end of the rotation candidate to a solid mid-rotation pitcher would be a welcome answer come April.